NEW: Early Years' Story Hunt - By the Sea
AVAILABLE NOW FOR AUTUMN 2019 AND BEYOND!
Our Early Years' Story Hunts have long been one of our most popular sessions. We are thrilled to announce that we have a brand new By the Sea session which is available in all regions.
Let our specialist Early Years facilitator lead your children on an spellbinding, sensory adventure to the seaside. Exploring different locations from rock pools to coral reefs, children pick up clues along the way in order to create a magical story together.
This workshop features the story Sally and the Limpet. Using their senses as well as songs and rhymes, children will discover the captivating creatures that live by the sea.
Benefits
Our Early Years' Story Hunts support learning goals by embedding the objectives in the structure and delivery of the session.
Listening and attention: children listen attentively in a range of situations; they listen to stories accurately anticipating key events and respond with relevant comments or actions.
Speaking: children express themselves effectively, showing awareness of listeners' needs; they develop their own narratives and explanations by connecting ideas or events.
Moving and handling: children show good control and coordination in large and small movements; they move confidently, safely negotiating the space within a group.
Self-confidence and self-awareness: children are confident about trying new activities; they are confident speaking in a group; they become responsible for resources and props.
Managing relationships and behaviour: children work as part of a group, taking turns with others; they understand and follow instructions; they adjust behaviour to different situations.
Testimonials for Early Years' Story Hunts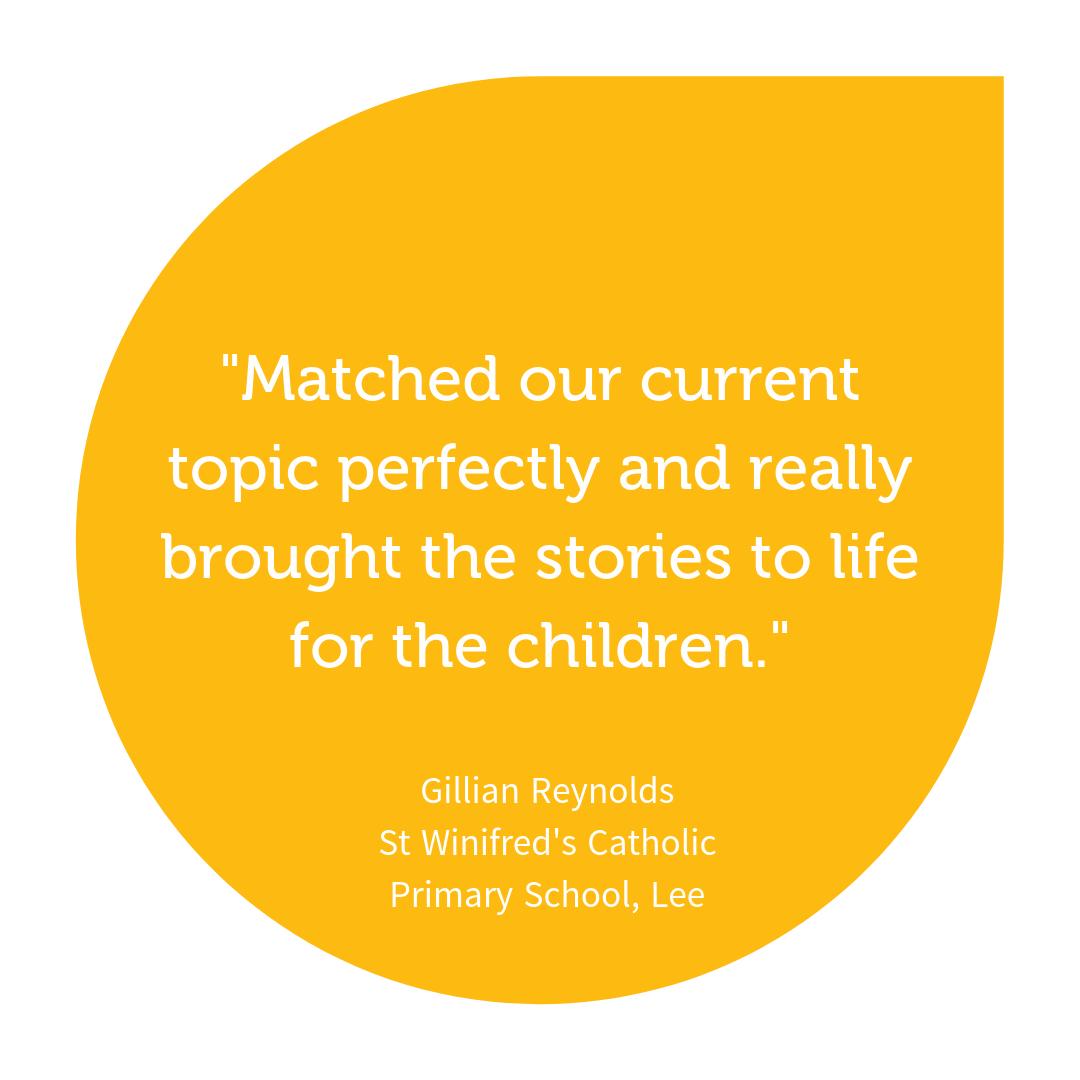 Prices
One session: £123
Consecutive sessions: £120
Maximum number of children: 30
Extra children are negotiable at £4 per head
All prices are not inclusive of VAT
Contact

Tel: 0844 800 2870
Email: info@freshwatertheatre.co.uk

Freshwater Theatre Company
St Margaret's House
21 Old Ford Road, London E2 9PL

About

Freshwater Theatre Company offers interactive drama workshops, shows and large group activities for schools to bring your curriculum to life. We hope you enjoy exploring our site!